Feldenkrais Now
Come and join us for free Feldenkrais® lessons.
Feel better in just five minutes. Whether in the office or at home:
choose shorter or longer session that suit your goals.
Feldenkrais Now
Enjoy the benefits of movement exercises that include gentle
and deep movements made with focus and awareness.
As a result, pain is reduced, new pain is prevented and your flexibility improves.
Feldenkrais Now
Find ways to move with ease using your entire skeleton, 
releasing pressure from your joints and freeing the flow of your movements.
Get to know your habits and find new ways of doing old things
Welcome to Feldenkrais Now
Feldenkrais Now is a website that allows you to participate in free Feldenkrais lessons. Every week I will post a new lesson on my video library so that you can enjoy the benefits of these movement exercises that include gentle and deep movements made with focus and awareness. In addition, you will get regular news and updates on my blog, sourced from the most recent scientific research on topics relating to the optimal functioning of the body.
My aim with this website is to introduce you to a vast array of Feldenkrais lessons which are updated to our modern lifestyle. Before posting them on my channel, they are taught to my classes physically, each week. After teaching them, I will bring the most appropriate variations of these lessons to you, hoping they can help you to reduce existing pain and to remain pain-free in the long run.
Ethelle, a teacher of the Feldenkrais method, has been taking care of my husband on a weekly basis for five years. Despite his advanced age and difficulties with mobility, he manages to renew himself literally every meeting with Ethelle, who is not only a movement teacher but a person who mentally supports the patient and therefore my infinite appreciation and full gratitude to Ethelle.
Sarah B., WhatsApp 23.10.22
Ethelle, every lesson of yours is a continuous celebration, no lesson is like another. Your personal attitude to everyone is above and beyond what is expected. You are a source of joy for us to come to your classes. You are one of a kind. As per my experience with other classes and other teachers I can say that we really appreciate you.
Thalia, WhatsApp, 25.07.22
I'm a Guild Certified Feldenkrais® practitioner and teacher. This means I help people who come to me with physical problems and pain to get better through one-on-one treatments and I also help people ease pain and improve their ability to move in group lessons.
Ethelle Rabinovich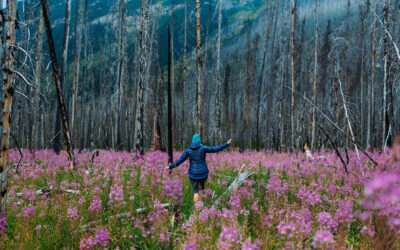 Stability versus instability: The human body is unstable and made for movement. Part 2 Another important aspect of to the principles of human movement is that we can easily change our base of support. The base of support is the area beneath a person that...